Private lessons are a good way to help swimmers focus on a particular skill or to help overcome a fear of the water.
The instructor works one-on-one with participants at times convenient for both parties. These lessons are designed for any age or skill level.
Let your instructor know what you hope to achieve from your lesson(s). Your instructor will plan lesson(s) accordingly to help your swimmer reach their goal.
All private swim lessons are 30 minutes in length.
Payment is due on the day of the lesson(s). Payment is given directly to your instructor.


---

COVID Protocols

Please be mindful of our instructors and their families. We ask that you reschedule a lesson if anyone in your family or immediate contact test positive for COVID. Contact your instructor directly to reschedule your lesson(s).

All families and swimmers need to take a self-health assessment prior to arriving to the pool for lesson(s). We ask that if your swimmer or an immediate family member has tested positive for COVID or has any of the symptoms below we ask that you reschedule your lesson with your instructor.

Possible symptoms that would require lessons to be rescheduled:

Diarrhea
Vomiting or nausea
Fever or chills
Cough

Shortness of breath
Sore throat
Congestion or runny nose
Headache (out of ordinary)

Eye or ear infection
Muscle or body aches
Loss of taste or smell

By signing up for private swim lessons you are acknowledging the risk that you and your family may be exposed to or infected by COVID by participating in private swim lessons or other activities on site at Eno Valley Swim and Racquet Club. You are also agreeing to adhere to State and local guidelines for safety measures regarding COVID.

---

Private swim lessons are available via the following instructors. Please contact the instructor directly to reserve a swim lesson.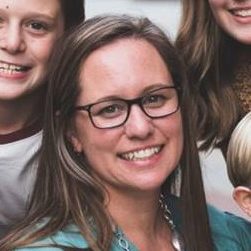 Stefanie Derby
Little Orcas Coach
Stefanie is a former DSSL Head Coach and swimmer, assistant coach, private swim instructor, and group swim instructor. Stefanie is the current coach for our developmental swim program, the "Little Orcas".
Certifications: Held WSI (Water Safety Instructor), CPR First Aid, Lifeguard
Cost Per Lesson: $15 per 30 minutes

Paula Alford
Head Swim Team Coach
Paula has coached high school, summer league and year round swim teams for over 23 years, taught private and group lessons for all ages (children and adult).
Certifications: Lifeguard, CPR/First Aid, First Responder for OHS, Coaching Certification
Cost Per Lesson: $20 per 30 minutes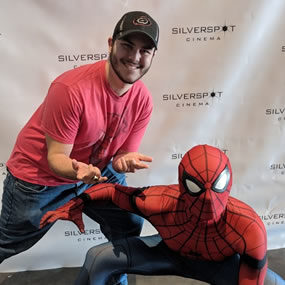 Grant Alford
Lifeguard/Swim Coach
Grant has been a part of the Orcas swim team for 14 years and coaching for 3 years.
Certifications: Lifeguard Certified, First Aid Certified
Cost Per Lesson: $15 per 30 minutes