Friendly Doubles!
This occurs the first and third Friday of each month from 6:30-8:00. This is open to players of all levels and participants will be matched up and moved around during the time to play with multiple people.
Tennis Links
Durham Orange County Tennis Association
Tennis Programs
Our tennis courts are open year round to membership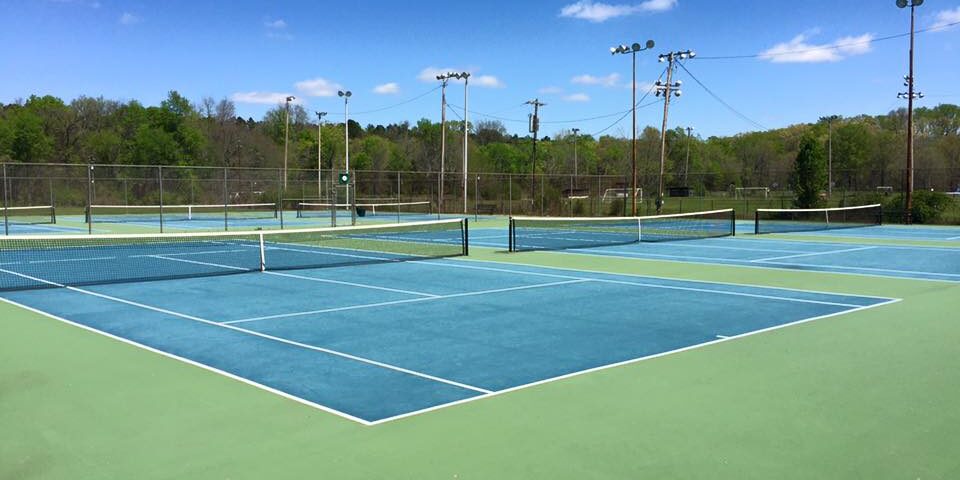 Tennis Clinics
Time to Go Hit the Ball!! The best deal in Durham is back as Eno's summer youth and adult tennis clinics open for registration. We are also excited to announce Steve Rochkind has agreed to lead the clinics this summer. Steve is the tennis coach at Riverside High School and has certifications in tennis instruction. Here are the details:.
Youth Clinics
June 14 – August 4; Tuesdays and Thursdays 6:30-8:00.
Cost is $80; $65 for each additional child from same family. Ages 5-17; Children on court one (youngest ages) will go from 6:30-7:30.
Adult Tennis
Announcing Adult Drop-In Tennis
Beginning Friday, June 3, we will have adult drop-in tennis from 6:30pm – 8:00pm. This will occur on the first and third Fridays of each month. Players of all skill levels are invited to attend. Players will be matched up for singles/doubles matches. Players will be rotated around so members get to play with as many other members as possible and connect to others who enjoy playing tennis.
Adult Clinics
Eno Valley will offer two separate adult (16 years and up) tennis clinics for the 2022 summer season. Sessions will meet twice per week on Tuesdays and Thursdays (60 minutes each) from 8:00-9:00 PM for 4 weeks. The cost is $50 per person per clinic.
Session 1 June 14 – July 7, 2022
Session 2 July 12 – August 4, 2022
Clay Day Games – July 4
Fun competitions will be sponsored for youth players and families including one point match tournament and parent/child doubles tournament. Other games may be sponsored as well.
Come join the fun!